Product page for
Crepe Correcting Body Complex




Beverly Hills MD Crepe Correcting Body Complex
Beverly Hills MD Crepe Correcting Body Complex

Description

Crepe Correcting Body Complex is specifically formulated to smooth and firm the appearance of wrinkled, "crepe-like" skin on the body. Using advanced firming and hydrating ingredients, this rich formula provides both immediate and long-term results.
Helps smooth skin's surface while reducing "crepe-like" appearance
Provides rapid firming and tightening effect
Reduces the appearance of fine lines and wrinkles on the body
Infuses skin with deep all-day hydration while strengthening skin's moisture barrier
Targets and corrects thinning and sagging skin for youthful results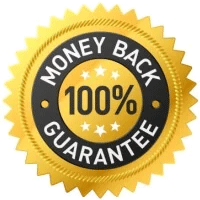 60 Day Money Back Guarantee
At Beverly Hills MD we strive to make only the safest and most effective products. We believe that you'll achieve the results you want - and we're willing to back it up with a personal guarantee.
If we do not meet or exceed your expectations, then all you have to do is return the item within 60 days of purchase for a full refund of your purchase price.
Beverly Hills MD Crepe Correcting Body Complex

Reviews

There are currently no reviews for this item.

Write a Review