Product page for
Dark Spot Corrector




Beverly Hills MD Dark Spot Corrector
Beverly Hills MD Dark Spot Corrector

Description

Beverly Hills MD Dark Spot Corrector is an intensive dark spot treatment formulated to reduce the appearance of age spots, sun spots, acne scars, and other discoloration. Made with rare, natural ingredients, it can provide a dramatically more even, younger-looking skin tone without bleaching or irritating skin.
Diminishes the appearance of dark spots
Gives skin a brighter, more even look
Helps protect skin against future damage, including UV damage
Fast-absorbing gel formula
Contains no harsh ingredients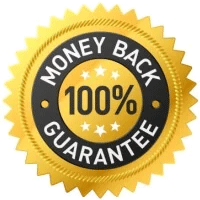 60 Day Money Back Guarantee
At Beverly Hills MD we strive to make only the safest and most effective products. We believe that you'll achieve the results you want when you use our products - and we're willing to back it up with a personal guarantee.
If any product in our line does not meet or exceed your expectations, return the item within 60 days of purchase for a full refund of your purchase price.
Beverly Hills MD Dark Spot Corrector

Reviews

There are currently no reviews for this item.

Write a Review