Beverly Hills MD Deep Wrinkle Filler
Deep Wrinkle Filler uses exclusive bio-lifting technology to dramatically reduce the appearance of fine lines, creases, and deep wrinkles on contact. This unique formula provides both instant and long-lasting results, to help you look (and feel) younger and younger with each use.
Instantly "fills in" the looks of deep wrinkles
Blurs and visibly hides the appearance of fine lines
Gives skin a smoother, more flawless appearance
Nourishes skin for lasting results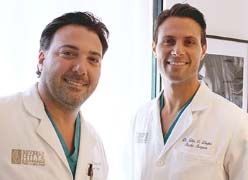 Dr. Payman Danielpour (left) and Dr. John Layke (right) Beverly Hills Plastic Surgery Group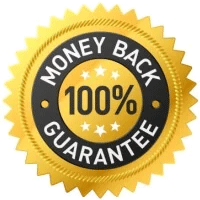 60 Day Money Back Guarantee
At Beverly Hills MD we strive to make only the safest and most effective products. We believe that you'll achieve the results you want when you use our products - and we're willing to back it up with a personal guarantee.
If any product in our line does not meet or exceed your expectations, return the item within 60 days of purchase for a full refund of your purchase price.

REAL STORIES FROM RECENT USERS
Lift and firm
Lift + Sculpting Cream - it's great!I highly recommend the Lift + Sculpting Cream. I have always taken care of my skin and thought my face was pretty good for being 67 years old. This cream made it better! No greasy residue. Great under makeup and powder. Don't need to use a lot - about a dime works. Twice a day a must. I haven't even used half a jar and notice a difference. So a little goes a long way. I've tried quite a lot of creams, and I believe I have found the best.
* Results may vary
Awesome product!
I have definitely been able to tell a difference since I have been using the Lift & Firm Sculpting Cream. My face has been smoother and firmer. I apply it daily to my neck area too. I am very pleased with the firm tone of my neck area and minimal wrinkles. I am definitely pleased with this product and will continue indefinite use of it. I have shared with my girlfriend and she likes it too!
* Results may vary
Noticeable difference
My experience with the Wrinkle Filler has been a very positive one. I used it between my eyebrows where all the frowning I have down over the years has left their mark. The Wrinkle Filler has softened my face by filling the wrinkles in this area and the ones on each side of my mouth and eyes. My face overall looks more youthful, not tired or dull. Your product has definitely delivered what it promised. Thank you for making it available to us, who do not live in Beverly Hills.
* Results may vary
If you can't be in Beverly Hills, have Beverly Hills come to you
Everyone knows that when it comes to finding the latest and greatest resources for staying young looking, the best of the best reside in Beverly Hills. The best doctors, surgeons and cutting edge products and techniques.Fortunately, for those of us who do not live in Beverly Hills, we have access to the products used by Beverly Hills MD!I have tried many of the products that are used at this 5-star office and have not been disappointed yet. They feel amazing on your skin and the results are noticable after the first application. I specifically love the Ageless Volume Face Mask. The REJUV-GH Capsules as well as the Activated Retinol.Check out their mailing list, they have specials to introduce their new products for a fraction of the price!
* Results may vary
So far I've been really impressed. I have a few deep wrinkles between my eyebrows and they no longer appear deep. I'm also putting it under my eyes where I get that loose wrinkly skin at times. Seems to be helping that too. Looking forward to continue using it to see how much more improvement I'll see from it.
* Results may vary
Pleased with my results
I purchased the lip enhancer, Deep Wrinkle Filler + Lift and Firm Sculpting Cream. I am happy with all three products. I have chronic dry lips and have tried many products. This is the first product I feel really worked for me. It makes my lips look fuller and smooth. I've also seen positive results with the Wrinkle Filler + Firm Sculpting Cream. I know my own perception of my results are confirmed as I've had several friends and coworkers comment on how great my skin looks. I had a bit of a bumpy start with having to make a few calls to customer service but they were professional and took care of the problem. In summary, I love the products and promotional 1st-time purchase price, just hoping I'll be able to continue to afford in the future.
* Results may vary
Deep Wrinkle Filler
Love your Deep Wrinkle Filler. Learning more about it each day.It is great as an entire face primer. It smooths my skin very nicely.I use it daily for filling in deep lines and also use it as a touch up over makeup as the day goes on.I am happy to find a product that actually does what the advertising states it will do.Thank you for producing such a wonderful product!
* Results may vary