Beverly Hills MD Dermal Repair Complex
Dermal Repair Complex is a natural supplement that addresses the root causes of aging: collagen and elastin breakdown caused by hormonal changes. Powerful all-natural ingredients work together to increase skin's firmness, smoothness, and youthful glow from the inside out.
Targets the hormonal imbalances that cause visible aging
Reduces the appearance of sagging or drooping
Diminishes the appearance of wrinkles and dullness
Protects and enhances skin elasticity
Improves strength and quality of hair and nails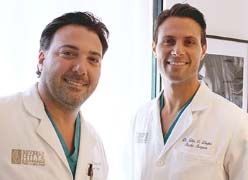 Dr. Payman Danielpour (left) and Dr. John Layke (right) Beverly Hills Plastic Surgery Group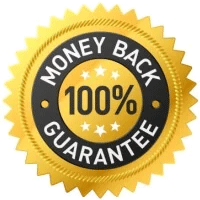 60 Day Money Back Guarantee
At Beverly Hills MD we strive to make only the safest and most effective products. We believe that you'll achieve the results you want when you use our products - and we're willing to back it up with a personal guarantee.
If any product in our line does not meet or exceed your expectations, return the item within 60 days of purchase for a full refund of your purchase price.

REAL STORIES FROM RECENT USERS
"I'm so in love with the Dermal Repair Complex supplements. I never skip a day using them. My skin is noticeably firmer and younger looking. I'm soon to be 50 years old and was noticing sagging and a dullness to my skin. I now look in the mirror and see a complete difference in the texture and appearance of my skin. When I touch the skin on my face, there's a little bounce to it. It's a remarkable difference. People are commenting on how great I look all the time, not knowing what exactly looks different about me. I no longer look tired and old. Thank you so much for introducing this great product. I'm so happy to have found it."
— Ericca W.
"I am currently on my second bottle of Dermal Repair Complex. Since I have been taking it I have noticed that my skin, hair and nails all have a healthier glow. Also, my hair seems to be growing faster which is a healthy sign. I am 63 years old and I have been using your products for over a year now. I want to thank you for all that you do! Your products are wonderful!"
— Anne S.
"The dermal repair complex is great! It has definitely helped with my lower chin, neck to declotage area. I was so excited about your line that I bought my mother many products. She is 83 and loves them. Also my daughter who is 30 also is using the products and is thrilled. It shows the diversity of the products age wise. Thank you"
— Gerri C.
"While i was excited to work with your products on the outside, I am a firm believer that what we need on the inside is where it really starts. So I was thrilled to see the Dermal Complex come up as one of your products!! [...] The result so far is quiet pleasing. There's a general healthiness about my skin now, and the best part is it's not just where one might apply serums or lotions, but of course has bettered my skin all over my body!"
— Patrice H.
"I have noticed a reduction in the wrinkles around my eyes and forehead with the dermal repair complex. My skin does look healthier and younger overall and I hope to see continued improvement as I continue to take it twice daily."
— Jenna K.