Beverly Hills MD Dermal Repair Complex
Dermal Repair Complex is a natural supplement that addresses the root causes of aging: collagen and elastin breakdown caused by hormonal changes. Powerful all-natural ingredients work together to increase skin's firmness, smoothness, and youthful glow from the inside out.
Targets the hormonal imbalances that cause visible aging
Reduces the appearance of sagging or drooping
Diminishes the appearance of wrinkles and dullness
Protects and enhances skin elasticity
Improves strength and quality of hair and nails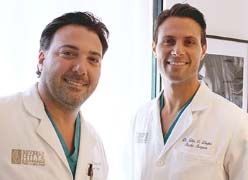 Dr. Payman Danielpour (left) and Dr. John Layke (right) Beverly Hills Plastic Surgery Group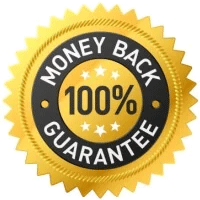 60 Day Money Back Guarantee
At Beverly Hills MD we strive to make only the safest and most effective products. We believe that you'll achieve the results you want when you use our products - and we're willing to back it up with a personal guarantee.
If any product in our line does not meet or exceed your expectations, return the item within 60 days of purchase for a full refund of your purchase price.

REAL STORIES FROM RECENT USERS
This product is amazing.
I'm 46 years old.I was a bit skeptical about this product, but as the time passed by I notice the difference in my skin and now, my friends and family are telling me that I'm looking younger.My skin is looking smoother as time goes by.Your product has officially become part of my regimen of daily supplements.Thank you for making your product available!
* Results may vary
So far I am loving it!
I am 62 years old and felt like I looked 72. My skin is saggy, wrinkled, dull, and leathery. I don't wear makeup because what is the point of putting lipstick on a sow!? I had tried some other supplements such as hyaluronic acid and biotin with some improvement but was still hoping for more. I was so depressed. My beauty was gone forever. So I tried this Dermal Repair thinking it couldn't hurt and to my surprise, after just a week or two I was seeing improvement! My skin was brighter and smoother. The pores less visible and it wasn't dry and flaky. My skin creams would just glide on. I even noticed that the fine lines were fading and the deep wrinkles weren't so bad! I'm on my second bottle now and I'll keep taking it. I wish I had started it 15 years ago. I was in my mid-forties when age reared its ugly head. Thank you Beverly Hills MD for a great product!
* Results may vary
Hair/nail improvement
I am noticing a change in the feel of my hair. It doesn't feel as dry as it usually feels. It feels lush. I don't know if I'm imagining it, but the color seems more pronounced too.As for my nails, they have very deep ridges. I have been using the Dermal Repair for almost a month and I noticed that my nails are much smoother. The ridges are disappearing! I am so excited about this because I have been trying to get rid of the ridges for years! I took vitamins, ate specific kinds of nuts, all with minimal results. After using Dermal Repair for less than a full month, I'm seeing actual results. I can't wait to see what the second bottle will do for me.
* Results may vary
Feeling rejuvenated at 62
I have been using the Dermal Repair Complex for the past 32 days and it's not only making my skin softer and making my hair fuller and softer, it's also given me a self-confidence boost.I color my hair which can make it very dry and brittle. After using this product I have noticed it becoming more shiny, soft, and manageable. My hair does not tangle up like it had before using your product. I am so very happy I signed up for the auto-delivery every month.My skin has become softer and some fine lines have diminished. Both skin and hair showing improvement has given me more self-confidence and with that more energy to enjoy life.Thank you so very much.
* Results may vary
Backed by Science
I've read about the benefits of saw palmetto, collagen and hyaluronic acid for the skin, so I'm pleased to take a supplement that combines all three!I've been using the supplement for three months now and my skin looks great! I intend to use this product for the long term and look forward to seeing continued positive results with the use of this product!
* Results may vary
Aesthetic Master Esthetician and RN
I have been in the aesthetic industry for over 10 years. As I have seen the changing treatments and products for the aesthetic world come and go, I have noticed that there are some products that will never die. I was a little skeptical when trying these but I wanted to try them out for the medical spa I have been running for 6 years. I have to say that I do take good care of my skin and make sure I get regular treatments. I have to say though I feel like this product has helped my skin tremendously and I will continue to use it through the years.
* Results may vary