Product page for
Dermal Repair Complex




Beverly Hills MD - Dermal Repair Complex
Beverly Hills MD - Dermal Repair Complex

Description

Dermal Repair Complex is a natural supplement that addresses the root causes of aging: collagen and elastin breakdown caused by hormonal changes. Powerful all-natural ingredients work together to increase skin's firmness, smoothness, and youthful glow from the inside out.
Targets the hormonal imbalances that cause visible aging
Reduces the appearance of sagging or drooping
Diminishes the appearance of wrinkles and dullness
Protects & enhances skin elasticity
Improves strength and quality of hair and nails
Dermal Repair Complex is Beverly Hills MD's advanced anti-aging dietary supplement. This formula is specifically formulated to fight common causes of visible aging that typically occurs in women over 40. This supplement can be used to help prevent the sagging, fine lines, wrinkles, and dullness that come with age.
Dermal Repair Complex contains a precise and potent combination of age-fighting ingredients that help your body combat the common signs of aging, while energizing skin cells and supporting a healthy skin structure.
How To Use Dermal Repair Complex
Take 2 capsules of Beverly Hills MD Dermal Repair Complex, with 8 fl.oz. of water, daily with a meal, or as directed by your healthcare provider.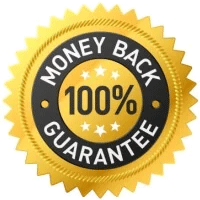 60 Day Money Back Guarantee
At Beverly Hills MD we strive to make only the safest and most effective products. We believe that you'll achieve the results you want - and we're willing to back it up with a personal guarantee.
If we do not meet or exceed your expectations, then all you have to do is return the item within 60 days of purchase for a full refund of your purchase price.
Beverly Hills MD - Dermal Repair Complex

Reviews

Great product

I have only been using this for 2 months and I cant believe what I see. The wrinkles have not all gone away, but are so much less noticeable. I have to take a double take all the time( looking on the mirror way to much). I just cant get over this. I hope I am not just thinking the wrinkles are less! The Lines around my eyes are what I really notice are better. I am hoping that the line around my mouth get better. Will keep using as long as I can afford it. Just to let you know I am 69years young. Thank you for this product.

Unbelievable results
Within a month I started seeing a difference, especially around my neck [?] Worth every penny!

Miracle Worker
Fantabulous! I purchased this product a month ago, this has been one of my best investments to date! I usually do not write reviews, but it would be a sin not to give credit where credit is due. It works! I will be 60 years old in June, after two weeks I started to notice the bags under my eyes diminishing! Then I started to see subtle differences on my neck, and chest area! Miraculous! Needless to say I reordered and can?t wait to see the transformation within the next six months, and the years to come. Thank you to Beverly Hills MD team, Dermal Repair Complex is simply amazing! Bravo!

Dermal repair supplement
I have been using the product for about 2 years. I am going to be 58 this April. I love the supplement. I just ordered another 12 bottles tonight I love it

There?s added bonuses!
I started taking this to help with hair, skin & nails. Which it truly helps with. But after about a week I started to notice I was feeling more youthful from the inside out with tons of energy! That?s huge for me given that I?m nearing 50 and my metabolism isn?t what it used to be! I?ve been taking 2 a day for almost 6 months and I?m hooked!

LOVE Dermal Repair complex vitamins
I have been taking 1 a day although it says 2 a day. I have finished my 4th bottle and just ordered 3 more. My skin looks great!! I will be 39 soon. When I turn 40 I will start 2 a day. My nails have also started growing and they are hard. Great product no side effects for me.

It works for older women
I am 78 y.o. I have tried for years to have a decent looking completion. I have tried every expensive and every cheaper brand available. When I read about this Dermal Repair Complex from Beverly Hills MD I had to try one more product. I am very pleased with this product. My complexion cleared up and those deep wrinkles became fine lines. I was pleased and I just finished my fourth bottle. I have one problem that I am sure other women have had too. I am on a diet and am losing weight which naturally causes the skin to loose firmness and wrinkle. The Dermal Repair brings it back and your skin firms up. Thank you and I?m reordering.

Dermal Repair Complex
Love this product I look and feel great . Thank you

Excellent product with quick results
I was truly amazed how quickly all of your products produce results. I even convinced my husband to use the face cream!

Hair/nail improvement
I am noticing a change in the feel of my hair. It doesn't feel as dry as it usually feels. It feels lush. I don't know if I'm imagining it, but the color seems more pronounced too.As for my nails, they have very deep ridges. I have been using the Dermal Repair for almost a month and I noticed that my nails are much smoother. The ridges are disappearing! I am so excited about this because I have been trying to get rid of the ridges for years! I took vitamins, ate specific kinds of nuts, all with minimal results. After using Dermal Repair for less than a full month, I'm seeing actual results. I can't wait to see what the second bottle will do for me.

Feeling rejuvenated at 62
I have been using the Dermal Repair Complex for the past 32 days and it's not only making my skin softer and making my hair fuller and softer, it's also given me a self-confidence boost.I color my hair which can make it very dry and brittle. After using this product I have noticed it becoming more shiny, soft, and manageable. My hair does not tangle up like it had before using your product. I am so very happy I signed up for the auto-delivery every month.My skin has become softer and some fine lines have diminished. Both skin and hair showing improvement has given me more self-confidence and with that more energy to enjoy life.Thank you so very much.

It Works!! Best thing ever!
My hair has never been thicker!! Love the results!!

Very Happy Customer
I admit I was skeptical but it really works. Not only helped improve my face but made my aging hands look 10 years younger. Amazing difference. Don?t want to be without this at any time!

Amazing
I started this just 2 weeks ago, I?m not going to say I look better, BUT, I sure do feel better! I have more energy and and call me crazy but I?ll not stop using it because of that reason alone. I look forward to seeing changes with extended use. LOVE IT!

love the way it feels
I liked all the product line but my absolute favorite is the resurface peel pads

This works!
I have been using the dermal repair product and I have to say that it really does work beautifully! My skin is so clear and totally soft. I noticed a difference after two uses of this product. I have used numerous peels and nothing compares to this one.

EXCELLENT RESULTS!
My expectations of the Dermal Repair Complex were so astonishingly met! I have tried several hair, skin & nail complex formulas with average results. So, trying BHMD was a gamble. My nails are stronger than ever! They do not peel or crack and they are growing! My hair is silky with less hair loss when shampooing! In additon, it is a wonderful supplement to add to my vitamin regime. Thank you for such a great product!

Never Seen such Great Results So Fast!
This product is amazing! Its only been about 3 weeks of daily use but sometimes I do a double take in the mirror! Definitely lessons the lines on my face and gives me a softer look! Wish I had done a before and during picture! I have never written a review for a skin care product but I am sold on this product!! Thank you!!

WHAT ARE THE INGREDIENTS IN BEVERLY HILLS MD DERMAL REPAIR COMPLEX?
The ingredients in Dermal Repair Complex are:
Vitamin A. 300 mcg RAE
Thiamin. 10 mg
Riboflavin. 10 mg
Niacin. 50 mg
Vitamin B6. 10 mg
Folate. 1,333 mcg DFE
Biotin. 2,500 mcg
Pantothenic Acid. 20 mg
Dermal Repair Complex Blend: Hydrolyzed Collagen, Saw Palmetto Fruit Powder, Methylsulfonylmethane, Wild Yam Root Extract, Hyaluronic Acid, Silica. 620 mg