Product page for
Firm + Balance Mineral Mask




Beverly Hills MD Firm + Balance Mineral Mask
Beverly Hills MD Firm + Balance Mineral Mask

Description

Firm + Balance Mineral Mask is an advanced, mineral-rich clay mask designed to firm, tighten, revitalize, and balance hydration with just 2-3 uses a week. Its nutrient-rich formula makes an incredible "boosting" addition to any skincare routine — to help you achieve your brightest, most youthful-looking skin possible.
Encourage enhanced collagen production
Give skin a dramatically firmer, more youthful look and feel
Brighten skin with the power of Kakadu Plum
Balance moisture for a fresh, healthy look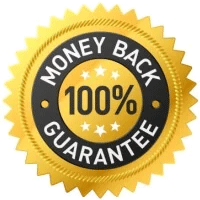 60 Day Money Back Guarantee
At Beverly Hills MD we strive to make only the safest and most effective products. We believe that you'll achieve the results you want - and we're willing to back it up with a personal guarantee.
If we do not meet or exceed your expectations, then all you have to do is return the item within 60 days of purchase for a full refund of your purchase price.
Beverly Hills MD Firm + Balance Mineral Mask

Reviews

This product is amazing!

I have been applying it twice a week for a month and notice how much firmer my skin looks. I was at a party last Saturday and was talking with an 86-year-old woman who was rocking on the dance floor. I said to her, "I hope I have as much energy when I?m your age!" She responded that I was still young. I asked her how old she thought I was and she said "in your 40s." I am turning 73 in December! Of course the lighting was rather dim so that was in my favor. Thank you Dr. Layke