Product page for
Lift + Firm Sculpting Cream




Beverly Hills MD Lift + Firm Sculpting Cream
Beverly Hills MD Lift + Firm Sculpting Cream

Description

This exclusive anti-aging formula gives skin a lifted, tightened, more youthful appearance. Highly sophisticated active ingredients are combined to create an intensive, restorative complex that considerably reduces the appearance of sagging skin by restoring skin's natural firmness.
Helps give skin a firmer, more lifted look
Contains natural skin tighteners to reduce the appearance of sagging
Accelerates collagen production to skin's natural support structure
Stimulates cellular renewal for a younger, healthier overall look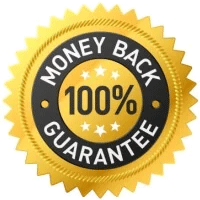 60 Day Money Back Guarantee
At Beverly Hills MD we strive to make only the safest and most effective products. We believe that you'll achieve the results you want - and we're willing to back it up with a personal guarantee.
If we do not meet or exceed your expectations, then all you have to do is return the item within 60 days of purchase for a full refund of your purchase price.
Beverly Hills MD Lift + Firm Sculpting Cream

Reviews

Lift and firm

Lift + Sculpting Cream - it's great!I highly recommend the Lift + Sculpting Cream. I have always taken care of my skin and thought my face was pretty good for being 67 years old. This cream made it better! No greasy residue. Great under makeup and powder. Don't need to use a lot - about a dime works. Twice a day a must. I haven't even used half a jar and notice a difference. So a little goes a long way. I've tried quite a lot of creams, and I believe I have found the best.

Awesome product!
I have definitely been able to tell a difference since I have been using the Lift & Firm Sculpting Cream. My face has been smoother and firmer. I apply it daily to my neck area too. I am very pleased with the firm tone of my neck area and minimal wrinkles. I am definitely pleased with this product and will continue indefinite use of it. I have shared with my girlfriend and she likes it too!

Out of this world results
Hi there, I don't normally take the time to send feedback, but I have used many products over the years and I am a qualified esthetician. But I decided to let you know that after using the Lift + Firm Sculpting Cream for only one week in conjunction with Dermal Repair Complex, the results are unbelievable!Especially on the chest, neck, and around the mouth. I was seriously considering other invasive measure to help maintain my youthful appearance. I am 40 years old and will use just about anything going to stay as young as possible. Please keep doing what you are doing, I love the product and wish I could be your ambassador for Australia.

Facial mask
This product is amazing! I have been applying it twice a week for a month and notice how much firmer my skin looks. I was at a party last Saturday and was talking with an 86-year-old woman who was rocking on the dance floor. I said to her, "I hope I have as much energy when I'm your age!" She responded that I was still young. I asked her how old she thought I was and she said "in your 40s." I am turning 73 in December! Of course the lighting was rather dim so that was in my favor.

Leaves my skin so smooth! Under eye looks great.
The mask itself comes folded and takes a bit to unfold it as it's soaked in the serums. I applied to my face and left it for 15 minutes. After I removed it, I rubbed what was left on my face into my skin. It was so smooth and looked more filled, especially under my eyes. I like this product.

Love this moisturizer
Beautiful results for mature dry skin. Your skin will feel silky soft left with a radiant glow.Improves collagen production. With continued use, your skin's texture will appear more plump and firm. Excellent to use as a neck cream.Highly recommend this Lift + Firm Sculpting Cream.