Product page for
Resurface + Restore Youth Revealing System




Beverly Hills MD Resurface + Restore Youth Revealing System
Beverly Hills MD Resurface + Restore Youth Revealing System

Description

Beverly Hills MD Resurface + Restore Youth Revealing System is an advanced two-step system that combines deep exfoliation with skin-firming support, to help give skin a fresh, even, youthful look. Inspired by professional peel technology, this at-home system is gentle enough for home use, while providing dramatic, spa-quality results.
Encapsulated Retinol: Retinol, a potent form of Vitamin A, is one of the most recommended and proven ingredients for reducing the appearance of wrinkles and dull skin. This form utilizes a protective barrier that helps you get all the benefits of retinol, with none of the irritation.
AHAs: Alpha-hydroxy acids provide skin with a deep exfoliation that reveals a renewed glow and more even skin tone.
Uplevity Peptide: This advanced peptides helps give skin a firmer, tighter, and smoother appearance, by working deep within skin to support natural collagen production.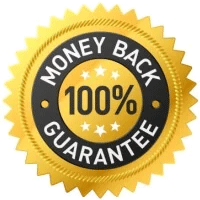 60 Day Money Back Guarantee
At Beverly Hills MD we strive to make only the safest and most effective products. We believe that you'll achieve the results you want - and we're willing to back it up with a personal guarantee.
If we do not meet or exceed your expectations, then all you have to do is return the item within 60 days of purchase for a full refund of your purchase price.
Beverly Hills MD Resurface + Restore Youth Revealing System

Reviews

There are currently no reviews for this item.

Write a Review