Product page for
Beverly Hills MD Thick + Full Brow Enhancing Serum




Beverly Hills MD Thick + Full Brow Enhancing Serum
Beverly Hills MD Thick + Full Brow Enhancing Serum

Description

Forget microblading and tattoos — because this brilliant serum can give you the look of (real!) full, sexy eyebrows right at home. The best part is, our safe hormone-free formula is designed to work for virtually everyone. So whether your arches are naturally sparse, overplucked, or thinning with age, we guarantee you'll be thrilled with your results!

Tell Me More

Beverly Hills MD Thick + Full Brow Enhancing Serum is an advanced, easy-to-use daily serum designed to help correct the look of thinning or sparse brows. By providing your hair follicles the nutrients they need to thrive — like potent polyphenols, proteins, and vitamins — this formula can help you achieve the look of thicker, fuller, more youthful brows you deserve.

How To Use Thick + Full Brow Enhancing Serum

Apply daily onto the root of clean eyebrows. Sweep applicator brush along sparse areas. Let product absorb into skin before applying additional products. For best results, apply day and night.

Thick + Full Brow Enhancing Serum Benefits
Key Thick + Full Brow Enhancing Serum Ingredients
Redensyl: Inspired by regenerative medical research, this breakthrough ingredient is shown to infuse skin with nutrients that promote healthy growth.
Capixyl: An advanced blend of peptides and pure Red Clover Extract that's scientifically shown to promote healthy hair.
Sympeptide™: A peptide compound engineered to support the production of keratin — the main protein that makes up your brow hairs.
Apple Extract: Helps deter the build up of natural "hair loss" compounds called PKC isozymes.
Micro-Keratin Amino Acids: These "building block" molecules penetrate the hair shaft, to make hair look thicker, healthier, and stronger.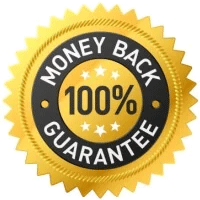 60 Day Money Back Guarantee
At Beverly Hills MD we strive to make only the safest and most effective products. We believe that you'll achieve the results you want - and we're willing to back it up with a personal guarantee.
If we do not meet or exceed your expectations, then all you have to do is return the item within 60 days of purchase for a full refund of your purchase price.
Beverly Hills MD Thick + Full Brow Enhancing Serum

Reviews

There are currently no reviews for this item.

Write a Review